guten tag and goten morgen to all!
wie geht es ihnen?danke?

haha..agak2 bley faham x per yg i titipkan di atas tu?haaa..kalu u ol nak taw tu ler bhase German yg sedikit sbyk i blaja dr entree yg dipostkn oleh Mr.sA kiter...danke schon sA!
sblm tu i nak wish u ol skali lg :
~SELAMAT HARI RAYER AIDILADHA~
walaupn rayer ney xlerr semeriah rayer puase, tp rayer ni ader maknanyer yg tersendiri.umat Islam merayakn hari ini untuk meneruskan pengorbanan yg pernah dilakukan oleh Nabi Ibrahim a.s(peace be upon him) dan Nabi Ismail a.s(peace be upon him) dlm menjalankan tuntutan Ilahi.
di bwh di'list'kn perkara2 yg telah i lakukn pd pg rayer :
1) bgn tido pd jam 6.15 am (mestiler 6 pg xkn ler 6 ptg lak)
2) smbhyg subuh (nak bwat solat sunat hari rayer tp ntah ler...

xjadi

plak dah...)
3) mandi...brrrrr..brrrr...(sejuk woo!

first

time mandi awal sejak balik rumah)
4) tido sat ag..(jgn ckp i malas lak, my family pn xbersiap2 lg)
5) bgn!bgn!bgn! (tu pn ngan bantuan umi) & bersiap2 utk ke masjid Allah s.w.t
6) smyg rayer (intai2 di blkg ramainyerr org, Alhamdulillah...)
7) singgah umah Tok Wan (alas perut ngn ketupat+susu+ayam gulai..perghh!)
8) belok ke umh tukg sembelih sat...tgk2 kalau2 da ramai yg dtg...
9) decide utk blik dulu (i xpegi semula sbb '

rajin

' sgt kupas bwg)
10) berslin ke baju seharian (T-Shirt + sluar trek)
hurmm...begitula i walau di pg rayer...baju rayer yg cantep kaler ijau tu i pkai xsmpai sejam pn...ngeh ngeh ngeh*
td, my aunt dtg.Mak Long.umi n abah xde so i ler yg kna layan tetamu..i ney kn anak yg baaiiikkk...chewah!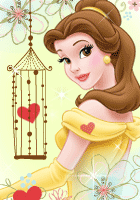 i goreng Fingers sbb umi xsediakn paper pn utk dimakan.hehe* mknan western di pg hr..dh tu je yg i pandai.nak gulai2,masak2 tu

bkn

kepakaran i lerr...heeee**
kalu i ney rajin, xde la plak i na menulis lam blog terchenta neh pd waktu2 begini.tp i raserr bkn i jer yg xbwat pape skrg, ramai ag kot..kalu yg tak tu, sori yerr...hihihihi..
pg2 rayer ney, i na mintak kemaafan dr sume.yelh, sbg manusia biaser i xterlepas jua dr bwat kesilapan, kesalahn, or menyinggung perasaan sesaperr.i xberniat pn nk meng"hurt"kan ati sesame insan.dosa tuuuuuu teman-teman.....