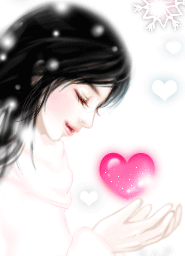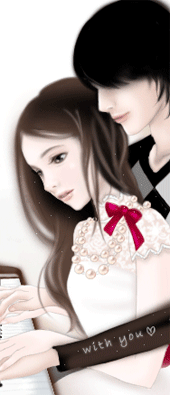 yay!nice huh?bese la cam tuan empunya carinye juga larrr....ngeh3:::
well, at last my boyfriend is ready to meet me...yessssss!!!

though it will be the next year, ya, diulangi the NEXT YEAR tp its okay...cinta nyer pasal aku rela..wahhh!xde la aku xkisah sgt pn bile 'my prince' will come and take me away...

take me away, a secret place,
a sweet escape, take me away,
take me away to better days,
take me away, a hiding place.

eh3, masuk lagu 'pocketful of sunshine lak tetiba..dia da janji ngn aku akan dtg n jumpe aku pade 01 January 2010..mmg sthun lg tp aku akn tetap setia n sabar tunggu kedtgnnye..i know when da time comes, i will be the happiest girl alive...I LOVE U MY LOVE~

i pn akan pastikan tiada sbrg anasir2 luar yg akn dtg mengganggu i or hubungan ni..kalu de sape2 yg nk meng'ejas' i tu, i'm sorry larr u r not allowed to cos i'm not available...hehehhe tu pn kalu de yg nk mentackle i yg da sememangnya comel n adorable ni la..ngeh3~~ pstt, kalu i perasan pn i xkisah..this is my blog..so what??i dun care!
i promised ngn diri i yg i akn cuba bahagiakan dia walau i berada dlm condition yg susah ker, senang ker , jauh ker, dekat ker, terdesak ker, bankrap ker..senang cite no matter what will come in my way, i akn tepis2(piss, piss) je cam i jentik semut or when i meng"ridsect"kan semut2 yg bt sarang kt pintu bilik air i tu..(sungguh xberperikemanusiannnye i ni)lol!hahahaha!

tp camtula..i sygkn dia mcm i syg diri i sndiri..susah la nk jmpe laki cam dia skrg..mmg la dulu i ingat dia cam laki lain gak, (janji manis ditabur tp satu habuk pn xtertunai) tp dia ni lain..lain la..dr segi ape?hurm..dia akn tgk kebaikn yg ada pda i ni dulu bknnye men'judge' i sbb kelemahan or kesilapan yg telah i lakukan..as a normal human being(OKU exceptional), kite jarang la nk tgk kebaikan yg ade pade org ni..even kawn baik sndiri pn jeles menjeles tu da jd kebiasean..i mean jrg la org yg da bwat kt sakit ati(giler2 nyer sakit ati, smpai kutuk2 lg), kite sng2 je nk maafkn dia tanpa sikit pn rase dendam kt ati...tp dia ni lain la..totally different!alien kot?huargh3!!sayang abg!




itula yg btkn dia 'SPECIAL' sgt kt mata i ney wlpn i xpenah bertemu mate ngn dia lg..
tambh2 lg dia xkenal i pn, tp dia still leh maafkan segala kesalahan n ketelanjuran daku pada waktu dulu kala...huhuhu i am so grateful to have him as my love..wlpn dulu i penah terslh perhitungan, melepaskn emas n memilih kaca tp dia masih lg sudi menerima i yg xbape matang neh..huhuhu if i was in his place, being humiliated(also by kekasihnye) of course i will hold my grudge forever..kalu da maafkn pn, kesan2 luka n tercalar tu pasti ada..untuk jd pasangan kekasih kembali, itu pastinye TIDAK SETIDAK-TIDAKNYERRR!!! jauh berjuta-juta km la jawabnyer!
tp itulah Farid..my boyfriend, my tpt mengadu, my tpt bergaduh, my tpt menangis,my tpt lepaskn geram, my only one, my ALL~~

i give my all for your love...

p/s~abg, jgn terbang tinggi sgt sbb bnyk kena puji ney...kn xpasal2 xturun2 daa..ngeh3~~