hah,ni entry yg spesel sket dr yg entry-entry biase i tulis.
ni nak meluahkan sedikit sebanyak perasaan
tak puas ati
beta ngn geng2 yg disayangi sume.
u know who u are.
huh.ade ke patut nm i masyuk alm list2 org2 yg pandai2
tahap Plato ngan Socrates tuh???
eeeiii..geram geram geram!!!

ade ke patut i yg xbape straight neh bleh msuk antara 12 the best tuh??
pikir punye pikir i xtaw la mn st bhgn i neh yg bleh bwatkn i terpilih....
huhuhu..sob3..nak nangis--->>>

sbb korang la ney..huhuhu
tp xpe, CHILLAX!
for the sake of my die-hard-fans i am willing to take the burden...
na taw i jd pe??
jeng..jeng..jeng...Mak Long @ ceti @ pengutip uwang
money money money
i'm gonna gat lots and lots of money
waaaaahhhhhh!!!!!
thank u kawan2 sbb sudi bg duit belanje kt i....
cayang la u ol

nk btpe eh ngan duit2 derma neh??
hurmmm......best!best!best!
na beli heel2 yg branded, beg2 yg tomey2 tuh, baju2 cantep,
ermm pe lg ek? haaa my make up..xde dah kot...waaaa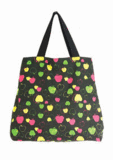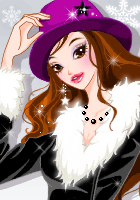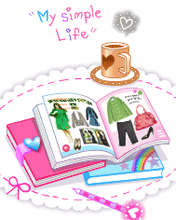 kaye!kaye!i kaye!kaye i!yay!!!
warning di awal hari :
1) sila percepatkan pembayaran derma anda2 sume yer ;)
i need da money fast, u know to buy all of the above...
2) thanks for choosing me..sediakan bajet anda secukupnye...
hahahaa.habis la korang..eeeii sukenyerr i --->>>
babai tawan-tawan.muaks.sayang anda2 sume.

xoxo,
GossipGirl